Posted by admin on 09 Jul 2020 at 02:08 pm | Tagged as: Uncategorized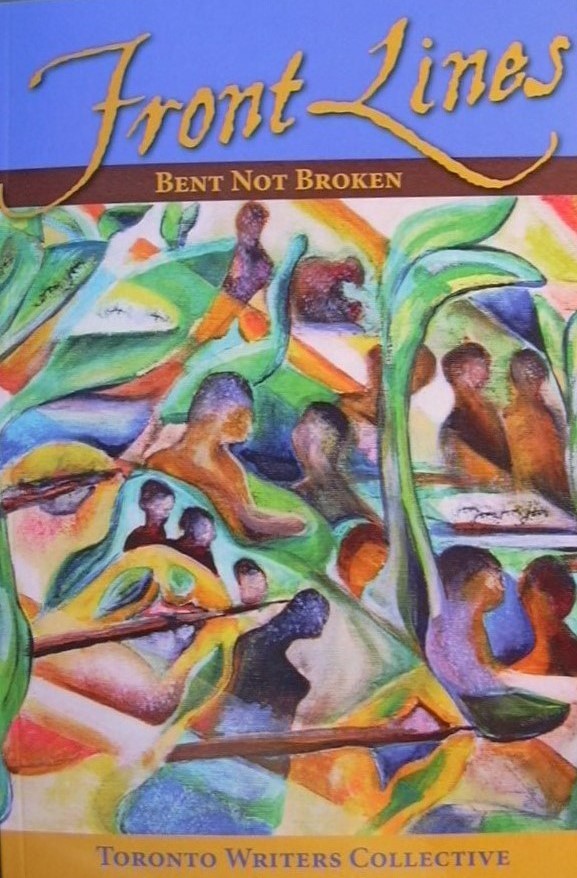 "Tick-Tick" is my piece in this anthology. It's the third in the Front Lines series the Toronto Writers Collective has published. The pandemic has postponed its launch, now being planned in conjunction with Harbourfront's Toronto International Festival of Authors; again, the pandemic will determine details. Meanwhile, authors received our copies of the book, and purchase info (both paperback and e-book) will be posted on the TWC website soon.
I've blogged here before about writing my memoir, based on my high school teaching years. As well, I've posted when selections from it have reached the world, for example, as public readings. This is the second time something's been included in a book for sale – so proud!
The tale is about an event one of my classes and I experienced. Here's a bit from it.
"As the scene [of the D-Day invasion, from Saving Private Ryan] is ending…Sounds are coming from elsewhere, too. The school's public address system is failing to overmaster Steven Spielberg. I press Stop. 'Lockdown, lockdown,' we hear…"
Leave a Reply